Stone Age Project Museum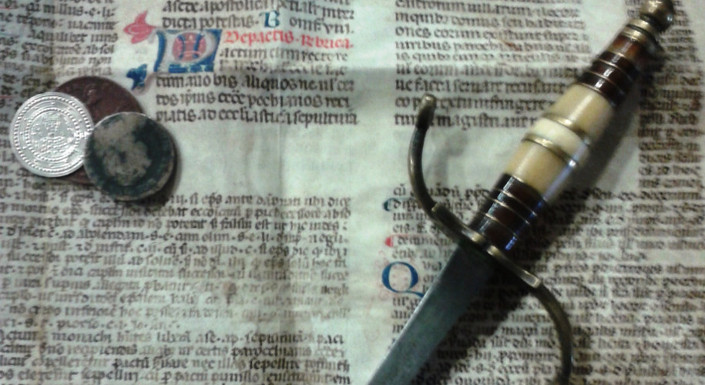 How often did a mammoth get teeth? Can bones grow old? What did man eat 7000 years ago? These and other questions will not only be answered, but also tinkered, smelled and tried out!

For children from 4 to 12 years
 
Topic blocks that can be booked:
"Quark a la Bandkeramik" - Food in the Stone Age
The "Archaeology Game" - Excavations in the Museum
"The Mammoth" - Forms of a Stone Age clay figure from modelling clay
"Painting like the Stone Age man" - Drawing animals on the finest leather
Handicrafts from "Stone Age jewelry"
"Be a Stone Age artist" - Drawing on slate
"Stone Age music" - making and trying out a buzzing wood
"At the foot of Smoking Mountain" - Volcanic formation and eruption
 
Medieval project of the museum:
"When the Orient met the Occident" - Of spices and perfume
"Painting a coat of arms"
"Medieval Jewellery Designing"
"Talisman and Strengthener" - Working with soapstone
 
 
You are welcome to book a private guided tour in English, for example, for a desired date.
Please contact the Museum of the City of Weinheim:
Phone: 06201 / 82 - 334 or 82 - 315, e-mail

 
Informations about the private guided tours:
Duration: Approx. 1.5 hours
Costs: Prices vary depending on material costs
 
You can book these tours in German and English.