Weinheim's Old Cemetery and its History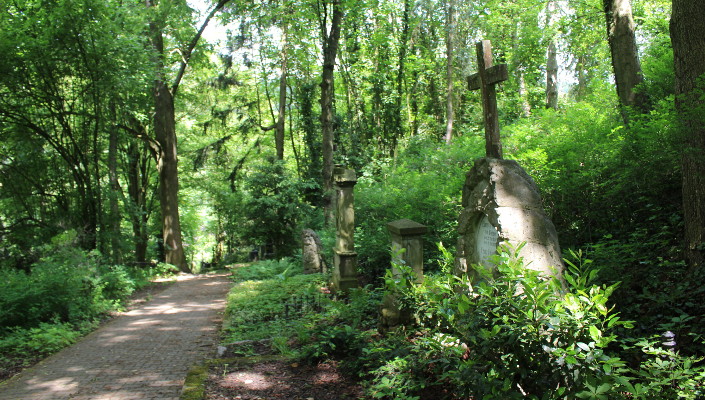 The Old Cemetery above St. Peter's Church is Weinheim's oldest surviving grave. Christians of both denominations were buried there for about 1000 years. It was closed in 1893. Today 100 graves and gravestones are still preserved. They bear the names of citizens who were closely connected with the history of Weinheim in the 19th century. During the one-hour tour the history of the cemetery is told, as well as the history and the importance of some historical persons buried there.
 
*Guided Tours in 2020:
22.10.2020 ,5:00 pm
 
Meeting Point: Peter´s Church (Peterskirche)
Duration: Approx. 1 hour
Costs: € 4 per person
Minimum number of participants: 3 persons
Please note that registration at the Tourist Information is required.
 
*Please note that the guided tours on public dates are only offered in German. You are welcome to book a private guided tour in English, for example, for a desired date.
Please contact the Tourist Information:
Phone: 06201 / 82 - 610, e-mail
 
Informations about the private guided tours:
Meeting Point: marketplace fountain in front of the Old Town Hall
Duration: Approx. 1.5 hours
Costs: For groups of up to 10 people €40 flat-rate, each additional person €4
You can book this tour in German and English.