Castle Palace Park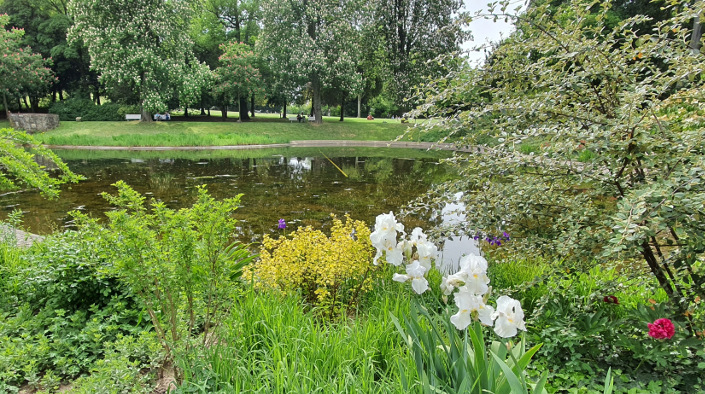 The CastlePalace Park is a well-maintained, lavish landscape with a valuable stock of trees and a beautiful pond complex, as well as impressive giant rhododendrons, yews and the largest cedar of Lebanon in Germany. Thanks to the mild climate of the Mountain Trail, all kinds of plants originally indigenous to the Mediterranean flourish here. A medicinal herb garden (Homoeopathic Garden) is also located in the Castle Palace Park.

Information on "The Castle and Surroundings" – Guided Tour

Opening times: Open all year (24/7) – Admission free.