Castle Ruins of Windeck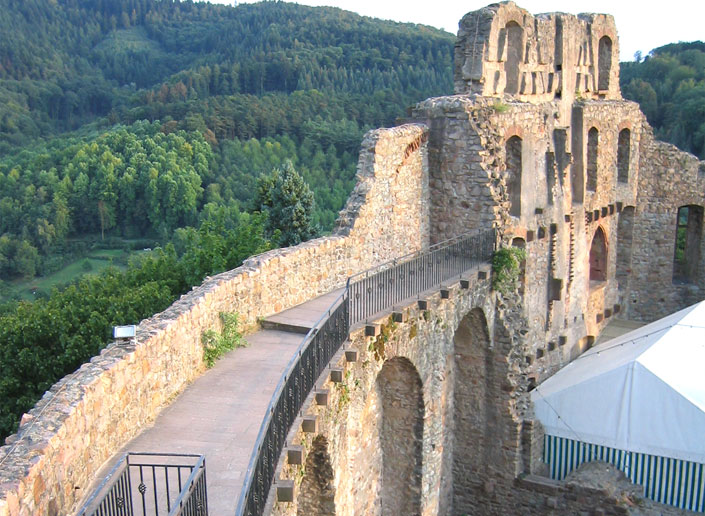 The Windeck was built after 1100 as the stronghold of Lorsch Abbey and destroyed at the end of the 17th century. Since 1978, the castle ruins have been owned by the town of Weinheim. The spiral staircase embedded in the wall of the keep is an architectural rarity. The castle ruins of Windeck accommodate a restaurant with an outdoor seating area.
Information on Guided Tour at the Windeck Castle Ruins

The castle courtyard is open during the day from 11 a.m., except during events.
Admission to the castle courtyard is free. It costs 50 Eurocents to ascend the tower.